Whiplash FAQs
If you have recently been in a car accident or suffered a hard fall and experienced neck pain and stiffness, you may have a lot of questions about whiplash. Our chiropractor can answer your questions and provide you with holistic treatment options.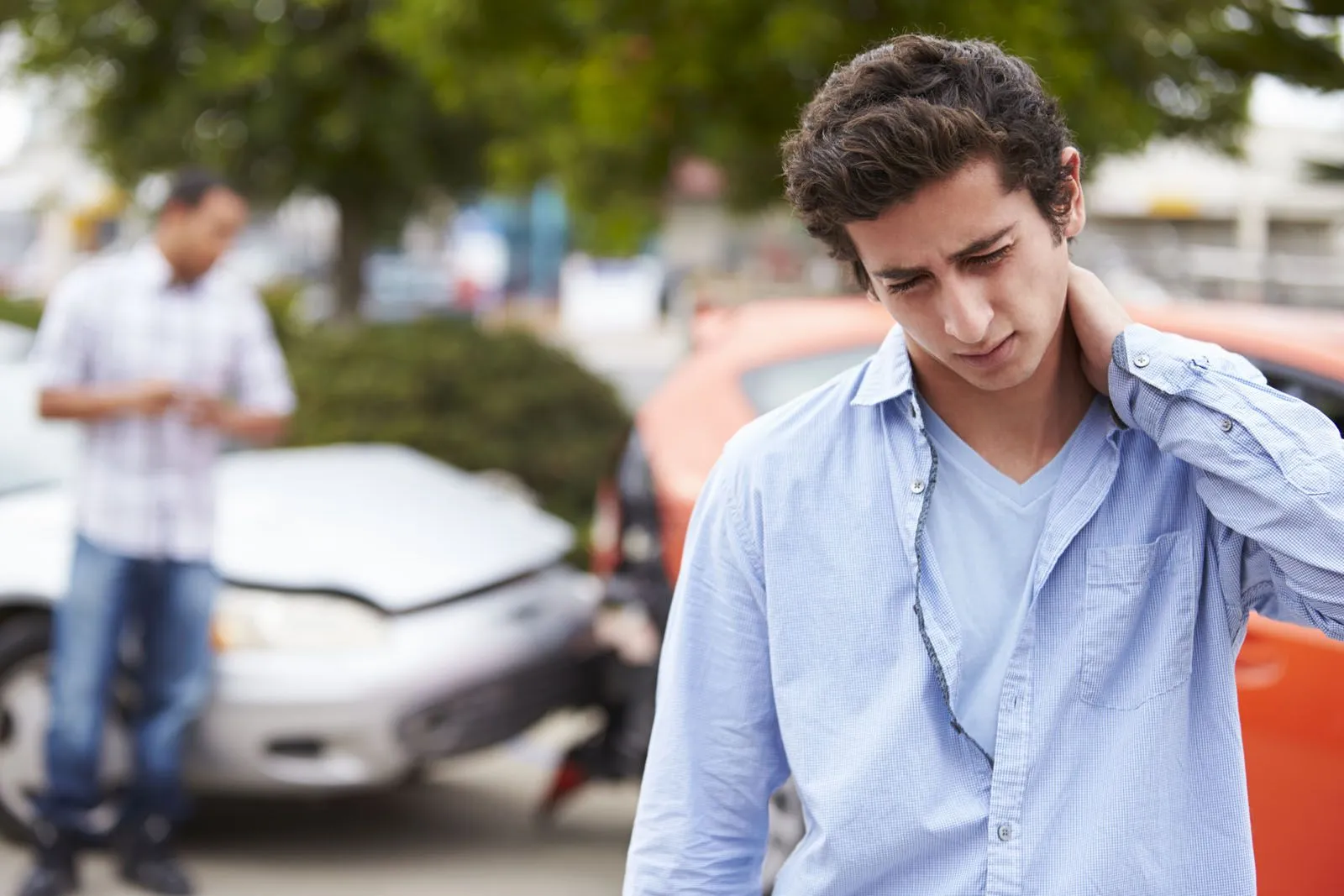 What is a whiplash neck injury?
Whiplash is a serious neck injury that results in the spraining and straining of all the ligaments and muscles in the neck. It's call whiplash because the head and neck are whipped back and forth beyond their normal ranges of motion.
How do people get whiplash?
Whiplash is most often associated with car accidents, specifically accidents in which the driver is rear-ended. However, car accidents are not the only causes of a severe neck sprain and strain. An individual may experience a severe neck injury if they experience an extremely hard fall, get tackled while playing sports or endure physical abuse where they are forcefully shaken or punched in the head or face.
What are the symptoms of a neck injury after a car accident?
A severe neck injury after a car accident may have very few symptoms initially. Symptoms of a severe neck sprain and strain typically start 24 to 72 hours after the incident that caused the neck injury. Common symptoms include neck stiffness and pain, severe headaches and sensitivity to light and sound. Individuals may also experience upper back pain and numbness or tingling down one or both arms, which indicates a pinched nerve.
What treatments does your chiropractor offer for a sprain and strain of the neck?
Our chiropractor offers several different treatment options for neck injuries, depending on the severity. Chiropractic adjustments are beneficial for ensuring the vertebrae in the neck are properly aligned and for reducing localized inflammation. If you also have a herniated disc in your neck from the accident or injury, we may recommend spinal decompression. Additional treatment options include massage therapy THOR laser treatments and pain management.
How long should I wait after I realize I have a neck injury before scheduling an appointment?
As soon as you realize you have a neck injury, you should schedule an appointment. This is because the symptoms of a severe neck injury due to a car accident or sports injury tend to get worse with time instead of better. Getting an early diagnosis and treatment can help lessen the severity of your symptoms and start the healing process so that you can make a full recovery.
How many treatments will I need before I feel better?
Our chiropractor can give you an estimate for how many treatments you will need after your examination. Most people need several weeks. As you progress through your treatments, your program will be adjusted to ensure that it meets your needs as you heal.
How do I schedule a chiropractic appointment with your chiropractor in Harrisburg?
You can schedule a chiropractic appointment with our chiropractor in Harrisburg by calling us at (717) 540-8448.