Chiropractic Treatment For Prenatal Care
At Skocik Chiropractic, we provide prenatal chiropractic care for women who are experiencing pain or discomfort during pregnancy in an effort to ease symptoms. Through gentle spinal manipulation, massage, stretching and other strategies, a visit to a chiropractor can make a big difference when it comes to the pain associated with being pregnant.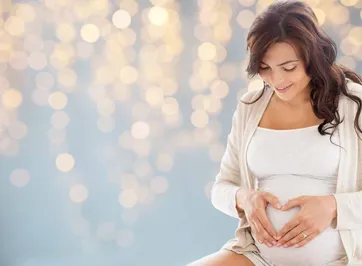 Understanding Prenatal Chiropractic
Prenatal chiropractic treatment can provide relief of symptoms caused by pregnancy and can help you maintain an overall healthier pregnancy. Treatment can reduce symptoms of nausea, decrease back, neck or joint pain, improve strength and make labor and delivery easier. Prenatal chiropractic treatment reduces stress on the pelvis and works to keep your pelvis properly aligned. A chiropractor will use modalities that are safe while you are pregnant, and make you comfortable throughout the visit using specialized pillows and supports. When you want a healthy pregnancy, chiropractic care can help make the entire process go more smoothly.
Conditions Treated By Prenatal Chiropractic
Spinal misalignment is common for women who are pregnant. The increased pressure on the pelvis caused by a growing baby can result in temporary changes to the alignment of the spine. Conditions treated include an increased back curve, pelvic changes, and postural adaptations to accommodate the changes in the body. A chiropractor can help reduce the strain on the spine because of pregnancy through gentle stretching, spinal manipulations, and postural teaching to help reduce the postural adaptations. Chiropractic care helps reduce strain, promotes overall healing, and improves mobility throughout the body.
Benefits Of Prenatal Chiropractic Care
Prenatal chiropractic care provides relief to women who are pregnant and feeling sore, stiff or pain in the hips, low back, and overall spine. While prenatal chiropractic care is still chiropractic treatment, it is tailored for the specific needs of each woman treated. It is safe for both the mother an unborn baby, providing pain relief without the use of prescription medication. A chiropractor that practices prenatal chiropractic care will work on the pelvis, low back and check for a range of motion issues to make the pregnancy more comfortable overall.
Call For Prenatal Chiropractic Care Today
If you are pregnant and experiencing pain, range of motion problems or tightness in your low back, contact Skocik Chiropractic at (717) 540-8448 and learn more about your treatment options. Relief is possible when you visit with a chiropractor to address your symptoms.