What to Expect During Chiropractic Treatment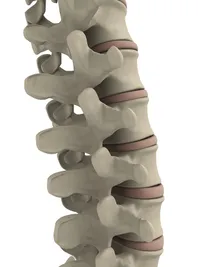 Starting chiropractic care is a big step for most people. Many individuals have already tried many forms of pain relief and injury treatment, including back and neck pain, headaches, neuropathy, work and auto injuries, by the time they choose to seek real pain relief with a chiropractor. What many people do not understand about chiropractic treatment is that it is much like building a house- there are particular things which must happen in a certain order so that everything will work together properly and strongly. During chiropractic care your body must go through certain steps in order to begin repairing itself correctly. These steps are considered the chiropractic plan of care. Knowing what to expect at each step of this plan will help you to feel more comfortable and confident as your embark on this healing journey.

Relief Care

Relief care is often considered phase one of the plan of care. Patients who are in pain when they arrive in the office have one objective at first, to feel better. Relief care will usually take 2-3 visits per week for 4-12 weeks depending on the severity of the pain.
Getting through this first phase is sometimes difficult as you are trying to help your body grow accustomed to a new kind of pain relief and care. Patients who are consistent with this first phase of the plan of care often have the best long term results. Our team will do everything we can to ensure this phase of your care is as comfortable as possible. We want all of our patients to feel confident in their care plan.
Corrective/Restorative Care
The second phase of care is Corrective/Restorative care. During this phase of the plan of care muscles and other tissues are allowed to heal more completely. This phase of care will help ensure that future injuries have a decreased chance of occurrence. During this phase most patients will need care 4-8 times per month for 6-24 months. Your particular circumstances will help your chiropractor customize a corrective/restorative care plan just for you.

Wellness Care
The third phase of your plan of care will begin once your body has fully healed. This is a maintenance phase that usually only requires patients to come in periodically for adjustments in order to avoid future issues. Depending on your particular results, you will likely only need to come into visit your chiropractor 1-4 times per month. Your chiropractor will recommend a specific long term wellness plan for you based on your particular goals and lifestyle. At this point in your plan of care you will understand the necessity of chiropractic treatment in establishing long term health and wellness.
Skocik Chiropractic offers a variety of natural healing treatments that can help address your back and neck pain, worker's compensation injuries, weight loss and other issues. We offer chiropractic adjustments, massage therapy, nutrition and wellness counseling as well as other services for the Harrisburg, Hershey, Progress, Colonial Park, Lower Paxton, and Grantville, PA communities. Please call us today at (717) 540-8448 to schedule your appointment.