Chiropractic Treatment for Chronic Pain with our Harrisburg Chiropractor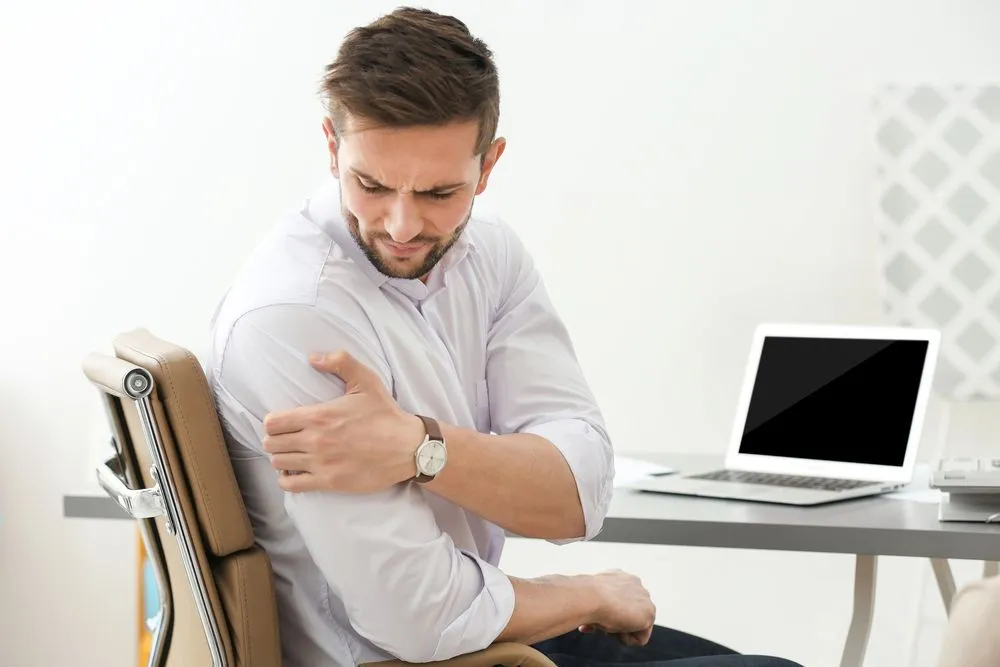 Chronic pain is any pain that lasts longer than a few weeks. It is often accompanied by extra sensitivity to new pain and even pain from things that normally wouldn't cause it. In many cases, it is combined with depression since the two conditions tend to feed off of each other.
Conditions that Cause Chronic Pain
This sort of pain can arise from many things, but they tend to fall into two categories: Diseases and injuries.
Diseases include degenerative disc disease, arthritis, spondylosis, sciatica, and others.
Injuries often involve impacts to the spine or joints, sharp twists, broken bones that failed to heal correctly, and similar problems.
Chronic pain can affect any area of the body, but often, it involves the back. In fact, chiropractors find that many issues that other doctors had trouble diagnosing are actually caused by nerve impingements in the spine. These impingements cause pain signals, numbness, tingling, or other unwanted sensations to be transmitted to the parts connected to the nerves in question. Functional disabilities such as weakness or muscle cramping can also result.
How Chiropractic Care Can Help
Chiropractic care typically focuses on the spine. Spinal adjustment helps to relieve impingements on the nerves, improper vertebral alignment, and related conditions. When the nerves are no longer irritated by spinal problems, they stop transmitting unwarranted pain signals. This can not only relieve back pain, but pain in any of the parts served by the affected nerves.
When a joint is the definite focus of the problem, a chiropractor will use joint manipulation and other techniques to get the bones back into their proper alignment. This reduces wear on the joint and helps to keep arthritis from being aggravated when you move.
Spinal chiropractic services also help with depression. It isn't fully known whether this is because improper nervous stimulation directly affects the brain or if this is a side-effect of the pain reduction. In any case, many people report better emotional health after chiropractic treatment.
Contact Our Local Chiropractor to Treat Your Chronic Pain Today
To be evaluated by a chiropractor for your chronic pain, make an appointment with us here at Skocik Chiropractic in Harrisburg PA. After your consultation, we'll devise a treatment plan to address your specific issues and get you feeling good again. Call us today at (717) 540-8448.