Chiropractic Care for Neck Pain After an Auto Accident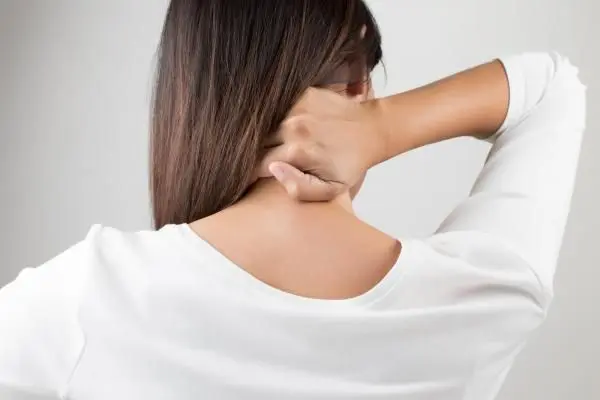 When you are involved in an auto accident the most common injury you will experience is neck pain or whiplash. Fortunately you can benefit from chiropractic care for neck pain due to an auto injury. Here in Harrisburg at Skocik Chiropractic we provide evaluations of neck injuries along with a diagnosis and treatment for neck pain. By visiting your chiropractor for treating your neck pain as soon as you have been in an accident you stand the best chances of recovering quickly.
Cause of Neck Pain
In an auto accident your head is suddenly jarred with a large amount of force. This puts a lot of pressure on your neck. It can cause your neck muscles to be torn, while also dislocating vertebrae in your upper spine and head. This combination leads to swelling and inflammation in your upper body area.
As a result the nerves in your neck are pressed against, which leads to severe neck pain. In cases of whiplash this is also associated with a loss of mobility as your neck muscles seize up. This tension can be effectively resolved using chiropractic care in Harrisburg.
Chiropractic Adjustments for Neck Pain
During a chiropractic adjustment your chiropractor realigns your vertebrae along the length of your spine. Any discs, such as slipped discs or herniated discs, that were injured in the auto accident can be returned to their proper place. If you are suffering from swollen discs or whiplash your chiropractor may also use massage therapy to help the muscles to relax. This allows your chiropractor to be able to examine your vertebrae for readjustments.
Another technique that is useful is a spinal decompression. This method involves stretching your spine so to reduce the pressure on swollen or inflamed vertebrae. Additionally your chiropractor may suggest neuropathy treatment or THOR laser therapy as part of your neck pain treatment program.
Holistic Approach to Chiropractic Care
Here at Skocik Chiropractic we take a holistic approach to treating your neck injury. This involves a preliminary examination that explores a variety of circumstances related to your neck injury. It includes a neurological test, muscle test, and blood pressure check, as well as a spinal alignment exam.
This information is used by your Harrisburg chiropractor to create a personalized treatment plan for your neck pain after an auto accident. As your neck pain is reduced your treatment plan will be reevaluated to include chiropractic care for wellness.
Your Harrisburg Chiropractor
If you are searching for a Harrisburg chiropractor to treat your neck pain following an auto accident Dr. Albert Skocik is ready to assist you. Dr. Skocik of Skocik Chiropractic takes a holistic approach to pain relief and natural healing due to an auto injury. Contact our office today at(717) 540-8448 to schedule an appointment. Take advantage of our current special. If you are a new patient at Skocik Chiropractic your first preliminary examination is free.