Pain Management in Harrisburg Important for Overall Health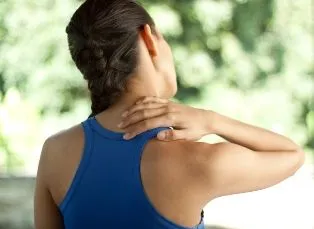 At Skocik Chiropractic, we understand how challenging it is to live with
chronic pain.
Many of our patients come to us after months or even years of struggling with
back and neck pain
. Whether your pain is caused by sciatica, a car accident injury, or a workplace injury, our drug-free pain management services can make a significant difference for your overall health. We offer chiropractic care, spinal decompression therapy, and massage therapy for natural
pain management
– no medication or invasive surgery necessary.
Pain Treatments for Natural Pain Relief for Harrisburg, Hershey, Progress, Colonial Park, Lower Paxton, Grantville, Camp Hill, Mechanicsburg, Etters, PA and surrounding areas.
The first step towards successful pain management is a diagnostic appointment with our chiropractor Dr. Skocik. This appointment is important for identifying not only the underlying cause for your back or neck pain, but also the daily behaviors and activities responsible for triggering this pain. This consultation gives both you and Dr. Skocik a clear understanding of your current health as well as your immediate and long-term pain management needs. Dr. Skocik will then create a personalized treatment plan to address these concerns. Depending on your injury and pain needs, these plans may integrate a variety of different treatments, including chiropractic care, spinal decompression therapy and massage therapy. Our goal is to maximize your pain relief when enhancing your overall health.
Chiropractic care is highly effective for managing chronic back and neck pain, as well as pain conditions like sciatica. Adjustments address the underlying mechanical misalignments in the spine that are responsible for triggering your pain. For example, many patients suffer back pain due to a herniated disc. If this disc compresses nearby nerves, pain occurs. Depending on the location of nerve compression, this pain may be in the lower back, upper back, legs or buttocks. A whiplash injury can also cause nerve compression in the cervical spine, triggering neck pain. Chiropractic adjustments correct these spinal misalignments, restoring proper alignment to the body and supporting whole body health.
In addition to chiropractic care, many patients with herniated discs also benefit from spinal decompression therapy for advanced pain management. Decompression therapy gently creates space between compressed vertebrae. This space allows the vertebrae to return to their proper alignment.
Decompression therapy is an effective treatment option for managing sciatica, spinal stenosis pain, and pain caused by other health conditions associated with herniated discs.
Many of our patients benefit from massage therapy for pain management. Therapeutic massage releases tension built up within the muscles. This tension can cause the muscles to spasm, triggering pain. Massaging sore muscles after a sports injury or auto injury enhances the flow of oxygen-rich blood, flushing out toxins and reducing inflammation for natural back pain relief.
Chiropractic care supports proper alignment and strong, healthy spine. This is essential to long-term pain management success. While chiropractic care cannot "cure" health problems like fibromyalgia, regular adjustments can minimize pain symptoms and allow patients to lead a more active lifestyle.
Our neck and back pain treatments are all-natural, drug-free and really work. Contact Dr. Skocik today at
(717) 540-8448
to learn more!