Your First Visit at Skocik Chiropractic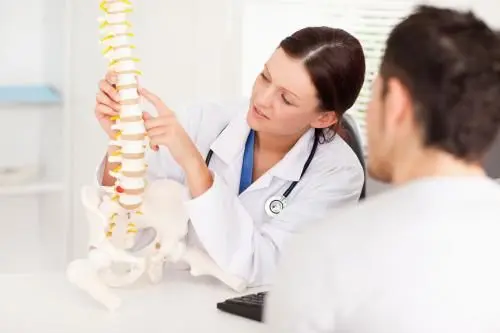 On your first visit to Skocik Chiropractic, you'll be asked to fill out patient forms in the New Patient Center. This paperwork covers your medical health history and information about your current symptoms. Then, you'll have a one-on-one consultation with chiropractor Dr. Albert Skocik. He'll talk to you about your current concerns and learn more about your symptoms. Dr. Albert Skocik always does a complete exam on your initial visit, including physical, neurological, orthopedic and physical. Depending on your condition, X-rays may be taken to identify the underlying case of pain. Once Dr. Albert Skocik has all off the information, he'll render an accurate diagnosis. He'll also let you know how chiropractic care can help you get on the path to recovery. Dr. Albert Skocik has years of experience helping patient recovery from an auto accident injury, work injury, slip and fall, sports injury and more. He has successfully treated many types of injuries, including whiplash, soft tissue injuries, herniated disc, sciatica, bulging disc and degenerative disc disease.
Dr. Albert Skocik takes a holistic and multi-faceted approach to healing and recovery from pain. Services offered at Skocik Chiropractic include manual spinal adjustments, spinal decompression therapy, neuropathy treatment with THOR laser therapy and massage therapy. Care for auto accident injury therapy and workers injury treatment often includes several therapeutic treatment modalities. Each modality is designed to work synergistically with the other and accelerate the body's natural healing process.
How Each Treatment Modality Helps Healing and Pain Relief for Communities of Harrisburg, Hershey, Progress, Colonial Park, Lower Paxton, and Grantville, PA
Manual spinal adjustments help realign the spine to its proper position. When spinal discs are out of proper position, they can irritate each other, impinge on surrounding nerves and cause pain. With spinal adjustments, patients can experience pain relief from bulging disc, herniated disc, sciatica and soft tissue injuries. Depending on your condition, spinal decompression therapy may be integrated into your treatment plan. This therapy takes place on a motorized traction table controlled by a computerized device. It gently stretches the spine to create more space between spinal discs. Decompression therapy takes about 30 minutes and is totally relaxing. As a matter of fact, some patients even fall asleep during this treatment.
At Skocik Chiropractic, we also treat neuropathy for Harrisburg, Hershey, Progress, Colonial Park, Lower Paxton, and Grantville, PA. Neuropathy occurs when a nerve has been damaged. We treat peripheral, diabetic, small fiber and sensory neuropathy. Our treatment plan for neuropathy includes spinal adjustments, Hako-Med therapy and Thor laser therapy. This low-level laser therapy uses concentrated light to penetrate the skin and ramp up cellular regeneration. It many benefits include decreased pain, faster recovery time and increased range of motion.

If you're in pain, turn to Skocik Chiropractic in Harrisburg and call 717-540-8448.