Low Back Pain Treatment from our Harrisburg Chiropractor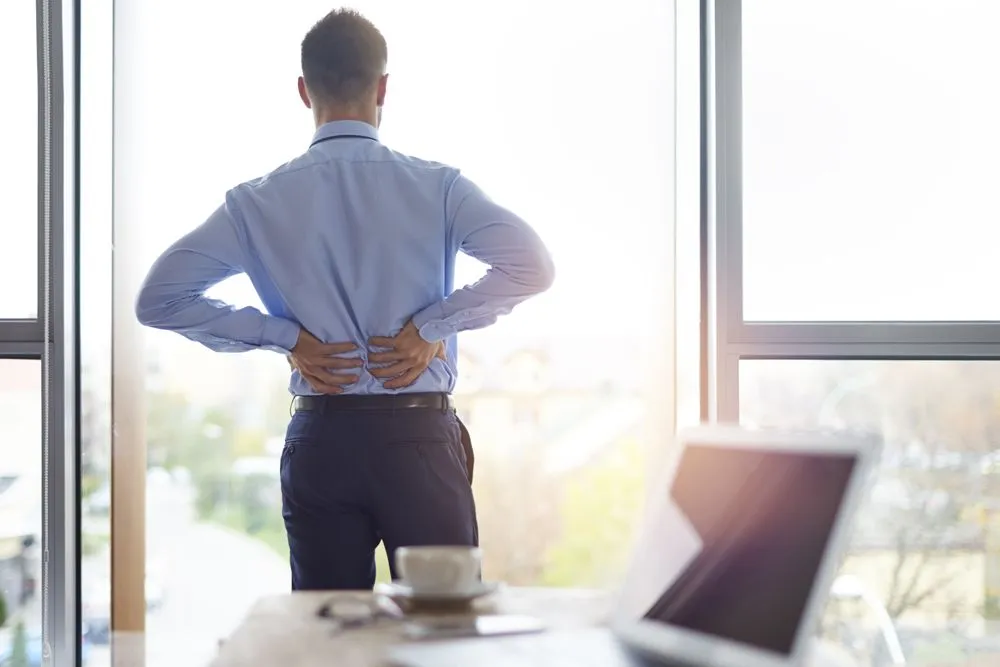 If you are dealing with acute or chronic low back pain, consider meeting with our trusted chiropractor in Harrisburg here at Skocik Chiropractic. He and his team provide quality care in a friendly environment, promoting wellness and healing in body and mind.
Potential Causes of Your Lower Back Pain
Lower back pain is something the vast majority of us will deal with at least once in our lifetime. You may not always know for sure what's causing it, but in our experience, the following issues or factors are usually one of the culprits:
Psychological stress
Physically demanding jobs which require a lot of heavy lifting
Alternatively, excessively sedentary jobs that require a lot of sitting at a desk
Poor workspace ergonomics and body mechanics
Trauma, including auto accidents and sports injuries
"Wear and tear" associated with growing older (low back pain is particularly common among 30-50 year olds)
Certain factors may also increase your risk of low back pain, including smoking, being overweight or obese, and even having a prior episode. Specific conditions which often result in back pain include arthritis, muscle strain or spasm, disc herniation or bulge, degenerative disc disease, scoliosis, and fibromyalgia.
Symptoms & Issues Associated with Low Back Pain
People who experience low back pain often report the following signs and symptoms:
Pain that is sore, achy, dull, or tender
Occasional sharp and shooting pain
Symptoms in the leg (if nerve impingement is involved): numbness, tingling, weakness, and pain
Decreased spinal mobility and muscle shortness (especially in the hamstrings)
These symptoms may be worse first thing in the morning or with certain movements, or even after sitting for too long.
How Our Harrisburg Chiropractor Diagnoses & Treats Low Back Pain
Lower back pain treatment requires resolution of both symptoms and underlying causes. Our Harrisburg chiropractor will provide thorough diagnostic and therapeutic services, including:
Chiropractic adjustments and spinal decompression, to restore normal joint movement and alignment in the spine and relieve pressure on any compressed spinal nerves
Massage therapy to relax muscles and increase circulation
Laser therapy to relieve pain
Nutritional services to promote cellular repair and healing
Is Your Low Back Bothering You? Get Natural & Non-Invasive Care at Skocik Chiropractic in Harrisburg, PA
At Skocik Chiropractic, our chiropractor Dr. Albert Skocik has happily served his Harrisburg, PA community for over two decades. If you're looking for drug-free treatment that's both effective and non-invasive, then contact our chiropractic clinic today to schedule an initial appointment, which is FREE to you as a new patient. Call (717) 540-8448. now!